AT THE HEART OF THE COMMUNITY
Since we held our first Shakespeare in the Park festival in 1991, Downtown Westerly's historic Wilcox Park has hosted our shows. This remarkable Victorian strolling park and arboretum lies at the center of the Westerly-Pawcatuck community, and is a fitting home for one of the community's oldest arts traditions.
Summer evenings are special when the Colonial performs Shakespeare in the Park. As the light fades from the sky and the air begins to cool, the show draws you in a little further. We at the Colonial are proud to keep Wilcox Park, the back yard of the community, a place where anyone can gather and experience professional theatre, free of charge.
The Colonial Theatre of Rhode Island is committed to producing professional theatre of the highest quality, which includes providing an outdoor, summer Shakespeare Festival, and to establishing a series of educational programs and training opportunities for both children and adults designed to enhance both knowledge and appreciation of Theatre Arts.
The Colonial holds an equally strong commitment to our community: that its productions, overall, be both broadly appealing and challenging; that ticket prices be free or affordable, that local service organizations and other non-profits receive our support for their endeavors, and that Colonial Theatre's offerings be a source of inspiration and education as well as entertainment.
The Colonial's flagship event, Shakespeare in the Park, has entertained tens of thousands in Westerly's historic Wilcox Park every August since 1991. Over the past three decades our outdoor Shakespeare festival has become a beloved summertime tradition for the Westerly-Pawcatuck community.
We are committed to keeping Shakespeare in the Park free and open to the public as it always has been. We rely on generous donations from people like you to provide these high-quality performances to anyone who wishes to see Shakespeare, no matter their situation.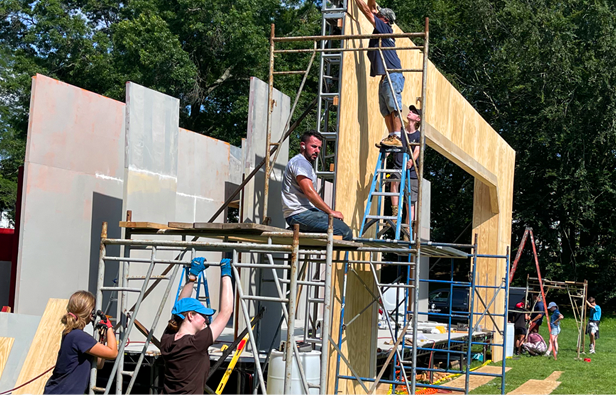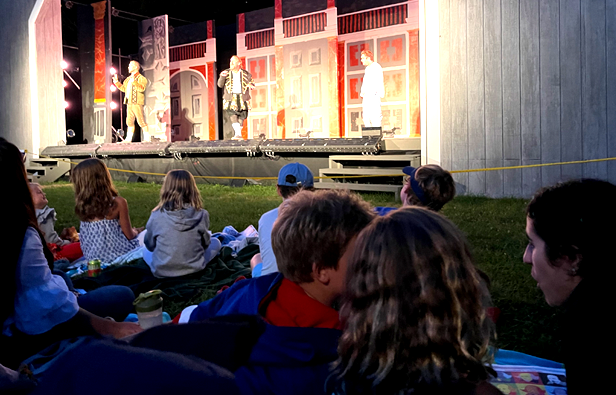 MENTORSHIP AND YOUTH EDUCATION
The Colonial firmly believes that many essential skills we need to succeed in a modern economy — conducting presentations and meetings, working collaboratively, and the like — can be taught through theatre.
We offer summer camps as well as apprenticeship opportunities in our Shakespeare shows for local youth who are as passionate about learning, practicing, and producing as we are.
Ben Heller - President/Owner, Aurora Productions, NY, NY - President and Trustee
Nicholas C. Moore - Vice President and Trustee
Dawn J. Robinson - Secretary and Trustee
George Abood - Treasurer and Trustee
Kathy Tobin - Trustee
Paul Singer - Trustee
Matthew J. Cunningham - Trustee
Deni Cox Catullo - Trustee
Chris Minnick - Production Coordinator, Aurora Productions, NY, NY - Trustee
John Tedeschi - Chair, Arts Department, Westerly High School, Westerly, RI - Trustee
Bill Mensching, Sr. - President/Owner, ShowMotion Inc., Milford, CT - Trustee